Compugen
CraftCMS ,

Multi Lingual ,

Responsive Design
Compugen was rebuilt in Craft CMS in order to modernize the publishing process and ensure that maintaining the website and CMS is easy to do.
Automatic migration of content was achieved for 90% of the hundreds of entries across the site. Additionally a separate blog, with multiple authors, tags, and 140+ pages was migrated into the new system


Things We Did
HTML/CSS/Javascript

Craft CMS
CMS Migration
Responsive Build
Strategy and Consulting
Compugen Homepage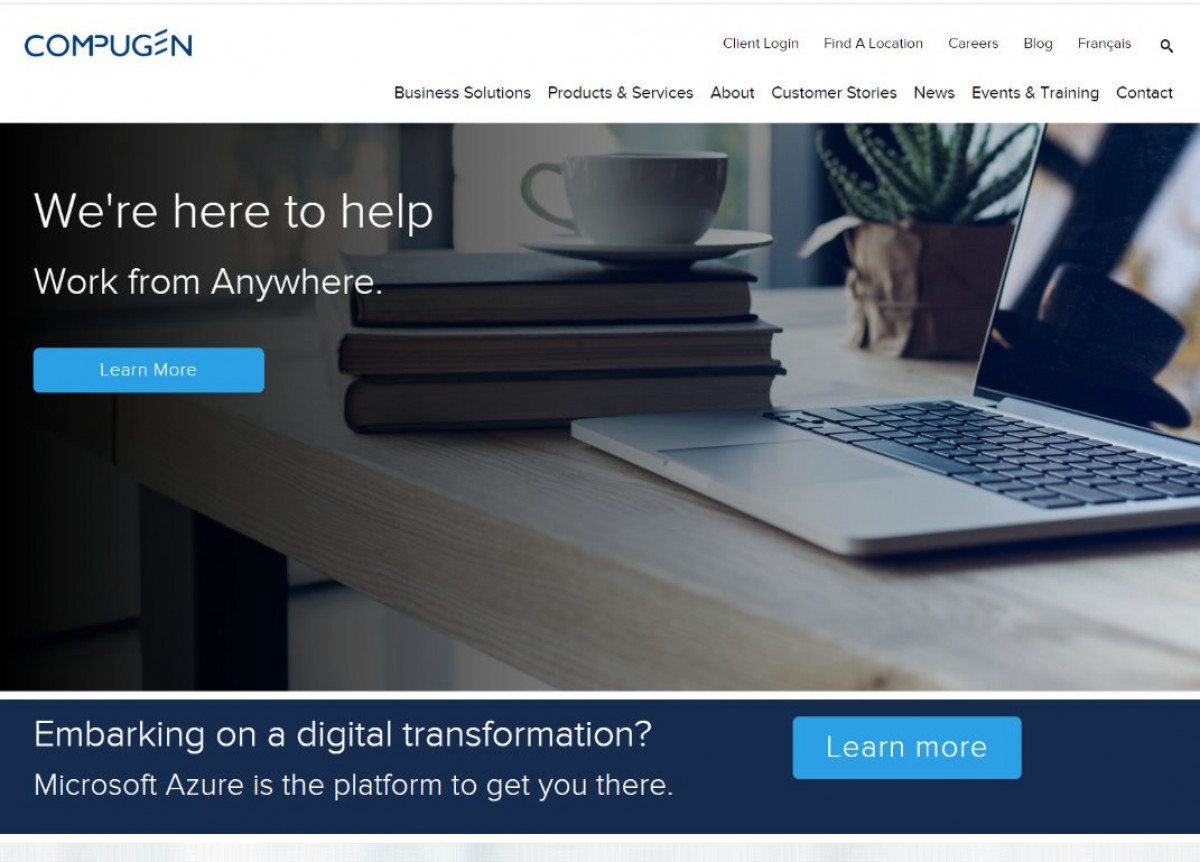 CMS Migration
The decision to migrate to Craft CMS was made due to the increased flexibility Craft offers over the previous CMS. With hundreds of entries and relationships between entries one concern was migrating all the content to Craft CMS.

Fortunately Craft CMS has a robust ability to import content as a result 95% of content was completely migrated, with only a small portion of content requiring manual edits.
This migration involved moving content from two different CMSs, ExpressionEngine and Wordpress, into one consolidated system - Craft CMS
Design Enhancements
The existing design was used for the site except for some minor enhancements to modernize the look. Additionally improvements were made to reduce visual clutter and improve user experience as well as address various style issues for phone visitors.
Multi Lingual
The entire Compugen site is in English and French. Multilingual publishing workflow was improved as well. Now switching between the English and French entry, in the control panel, is just one click away.
Icons, Interactive Timeline, & Entry Summaries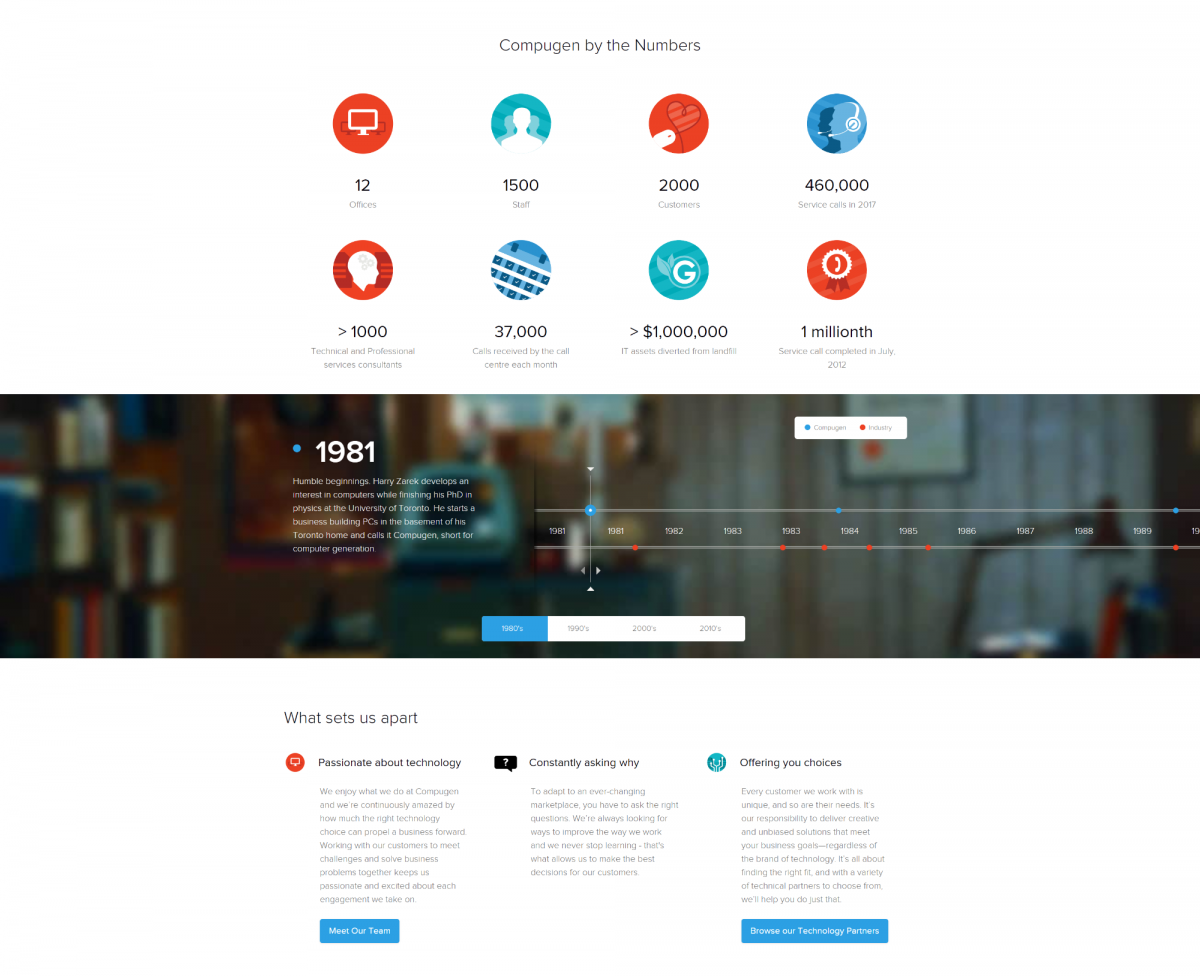 Unique Content Types
Compugen has many unique page types all of which are available to select on a page by page basis. Each entry or page additionally uses a Content Builder field that makes it easy for content editors and authors to move different content blocks up and down the page.
Leadership Page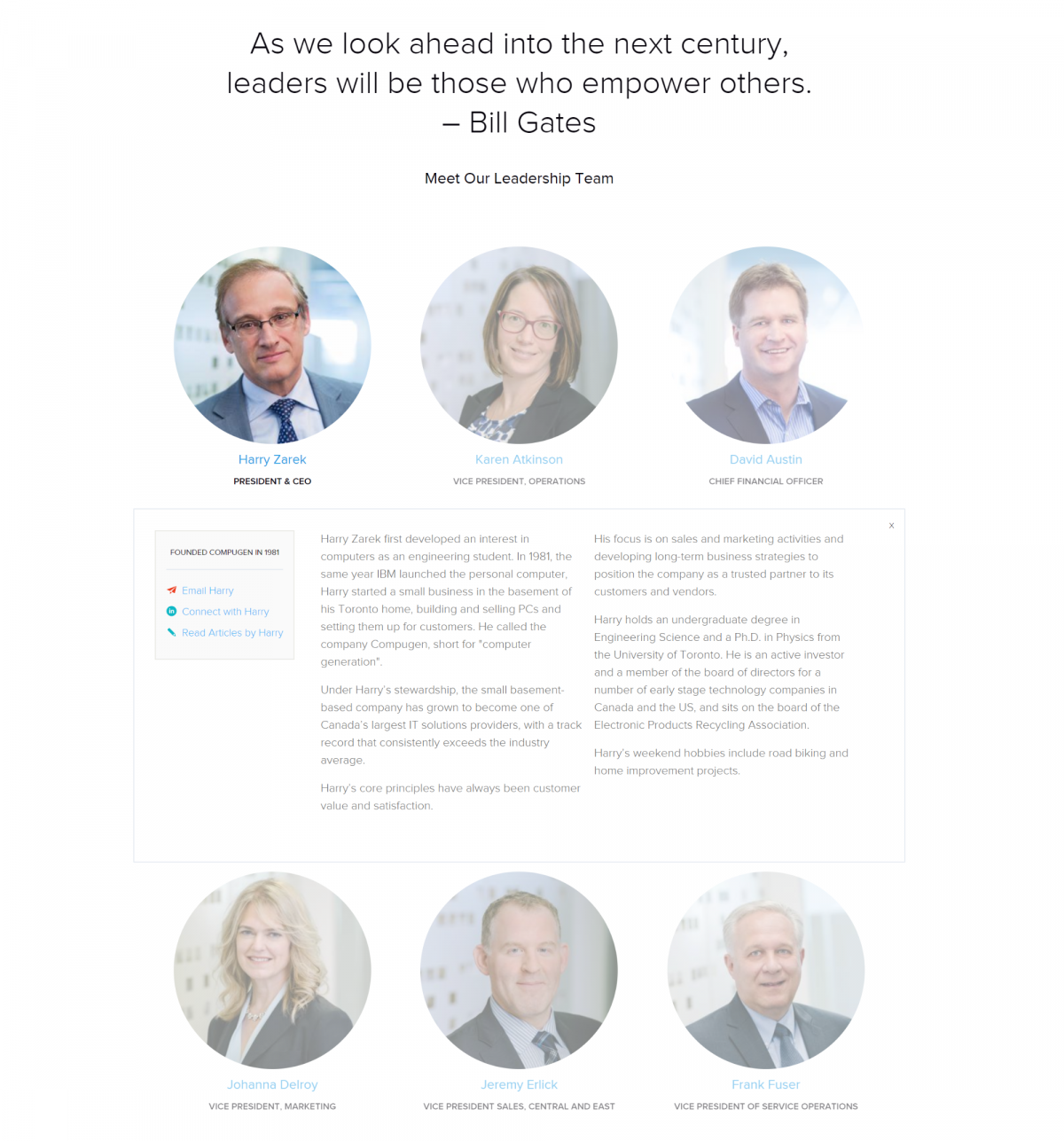 Like what you see? Let's Work Together