Strongco
CraftCMS ,

Multi Lingual ,

Responsive Design
Strongco was rebuilt in Craft CMS and enhancements were made to the design and publishing process. Additionally improvements were made to the branch locator page. All content was automatically migrated from the previous CMS to the new installation of Craft CMS.

Things We Did
HTML/CSS/Javascript

Craft CMS
CMS Migration
Responsive Build
Strategy and Consulting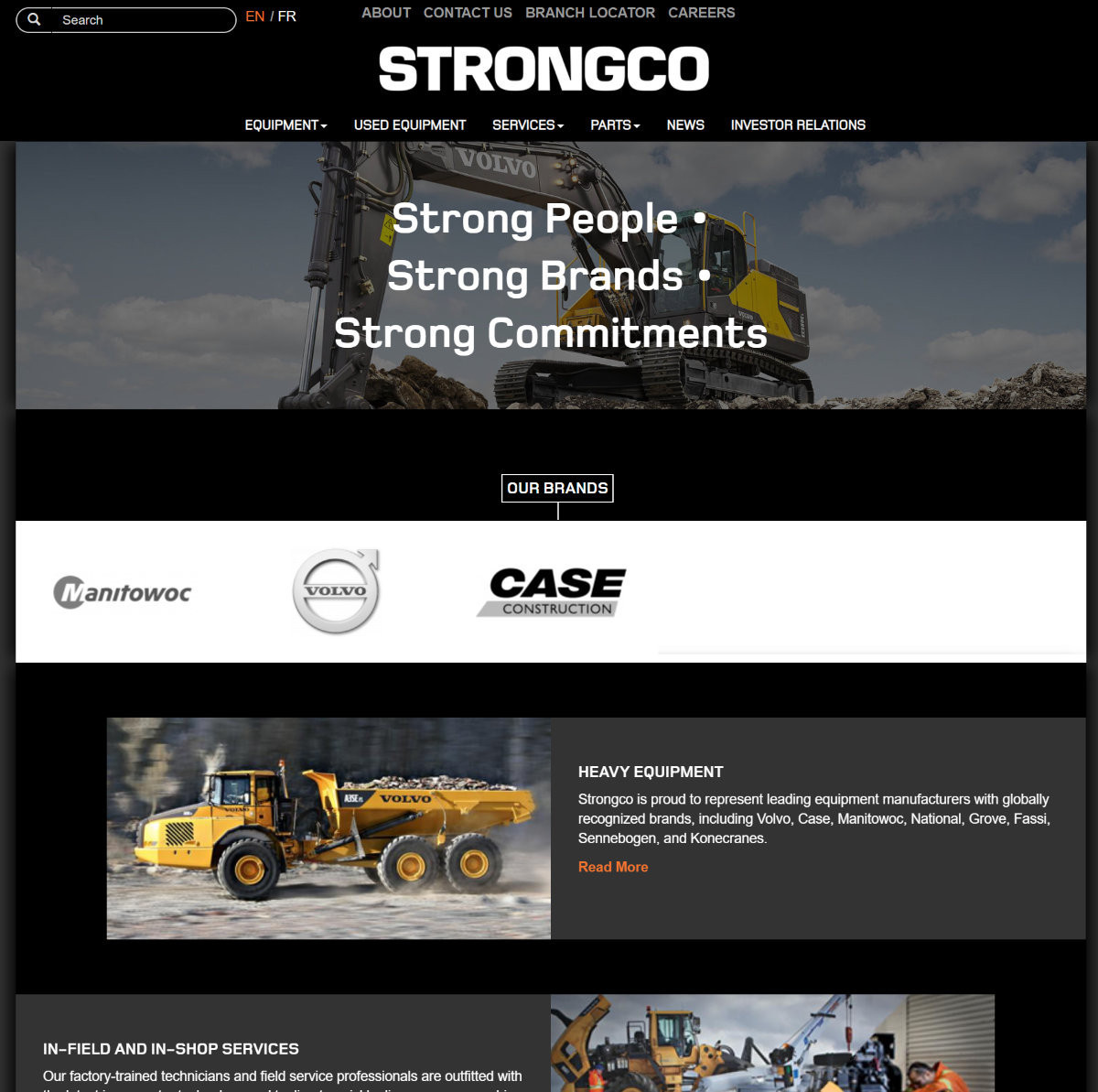 CMS Migration
The decision to migrate to Craft CMS was made due to the increased flexibility Craft offers over the previous CMS. With hundreds of entries and complex relationships between the entries one concern was migrating all the content over Craft CMS.

Fortunately Craft CMS has a robust ability to import content as a result 95% of content was completely migrated, with only a small portion of content requiring manual edits.
Careers Application
The careers page was improved by adding in integrated application form to each career opportunity. Instead of asking applicants to send an email which resulted in inconsistent information being submitted, now each job opportunity has a built in form which asks for all the information Strongco requires. Strongco is additionally able to send the application unique addresses on a per opportunity basis.
Design Enhancements
The existing design was used for the site except for some minor enhancements to modernize the look. Additionally improvements were made to reduce visual clutter and improve user experience.
Multi Lingual
The entire Strongco site is in English and French. Improvements to the multilingual publishing were improved as well. Now switching between the English and French Entry is just one click away.
Branch Locator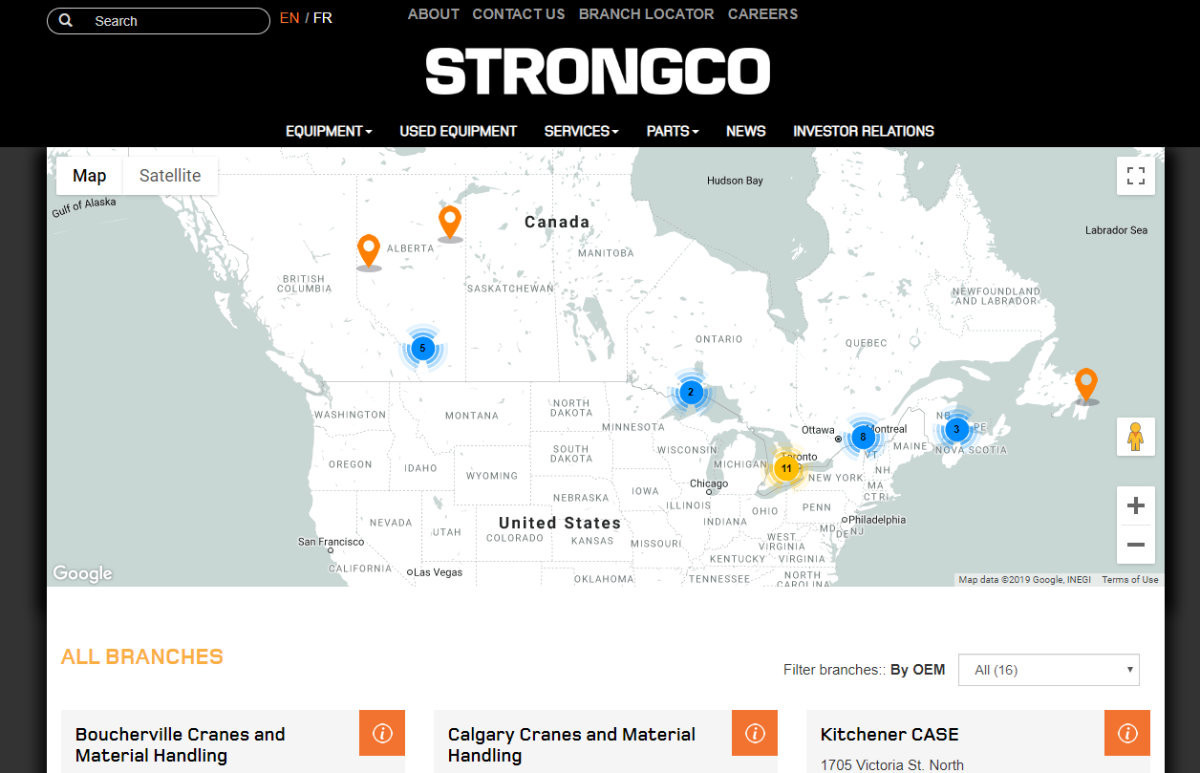 Filtering on the branch locator was simplified and made more intuitive for visitors. Additionally the google map is now stylized to better fit Strongco's brand.
I have worked with Sean since 2012 on a number of projects. Sean is a highly skilled web developer, he is communicative, professional and easy to work with. Sean is quick to answer questions, provide creative solutions and advise on new and existing projects.

Sean's understanding of web technologies and drive to understand our client's requirements makes him an invaluable asset to our team. He treats our projects as his own.